2014 . Contractors Health & Safety Assessment Scheme (CHAS).
Assessing suppliers health and safety competence is usually a lengthy and time consuming process. Suppliers can sometimes meet one buyer's Health and Safety standards but not another. Being CHAS approved reduces duplication as suppliers compliance is accepted by all CHAS buyers.
2015 . Construction Line
Construction Line is the UK's leading procurement and supply chain management service that collects, assesses and monitors standard company information through a question set that is aligned to PAS 91, the standardised pre-qualification questionnaire developed by BSI to reduce duplication within the construction industry.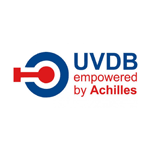 2015 . Achilles UVDB Approved
Achilles UVDB is the community for the UK utilities industry. It enables the utilities sector to use Achilles' proven supplier pre-qualification system to manage risk within the supply chain and comply with EU regulations. Launched in 1996, UVDB is managed by a Steering Group consisting of utility buyers to drive industry best practice.
2013 . SEPA
SEPA protect and improve Scotland's environment in a number of ways. These include helping regulated operators and individuals to understand and comply with environmental regulations and to realise the many economic and social benefits of good environmental practice. This approach benefits the environment, the economy and communities, and means we can focus our resources (including our enforcement powers) on tackling the most important environmental issues.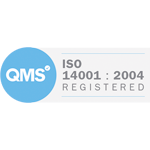 2015 . ISO 14001:2015
The ISO 14001:2015 standard maps out a framework that we use to form an effective environmental management system. Primarily used to reduce waste, improve resource efficiency and reduce costs associated with waste management.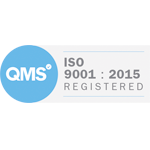 2015 . ISO 9001:2015
Albaworks achieved this accreditation in 2015. The ISO 9001:2015 definition of quality extends to organisations demonstrating good practice across areas of business such as, services, management, people, facilities, equipment, products and training.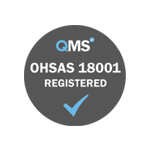 2015 . OHSAS 18001 : 2015
This standard is an Occupation Health and Safety Assessment Series, for health and safety management. It is intended to help control occupational health and safety risks. It was developed in response to widespread demand for a recognised standard against which to be certified and assessed. Albaworks gained this credential in 2015.